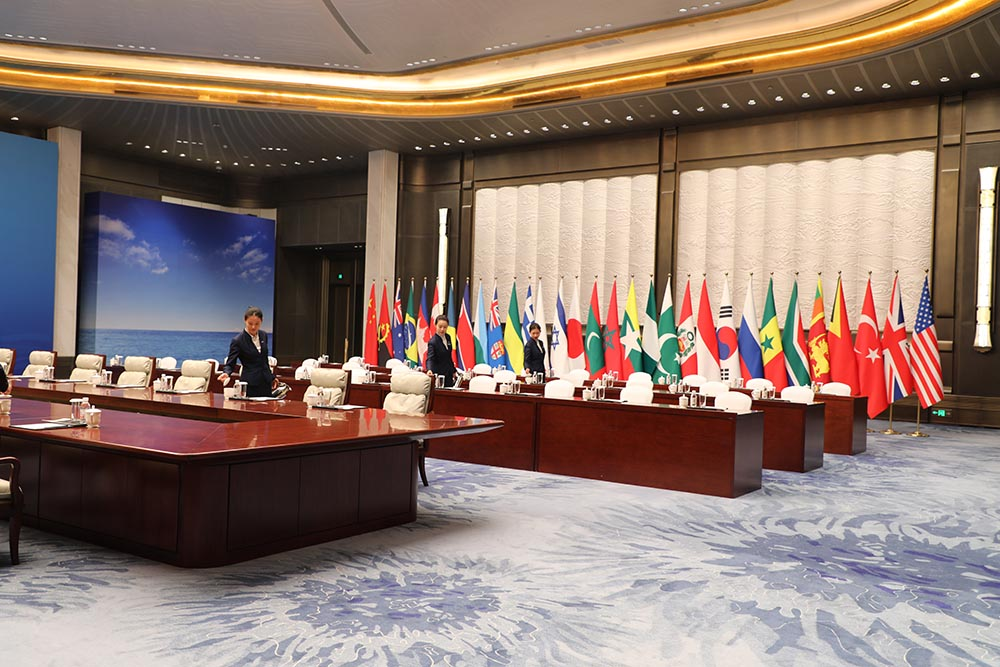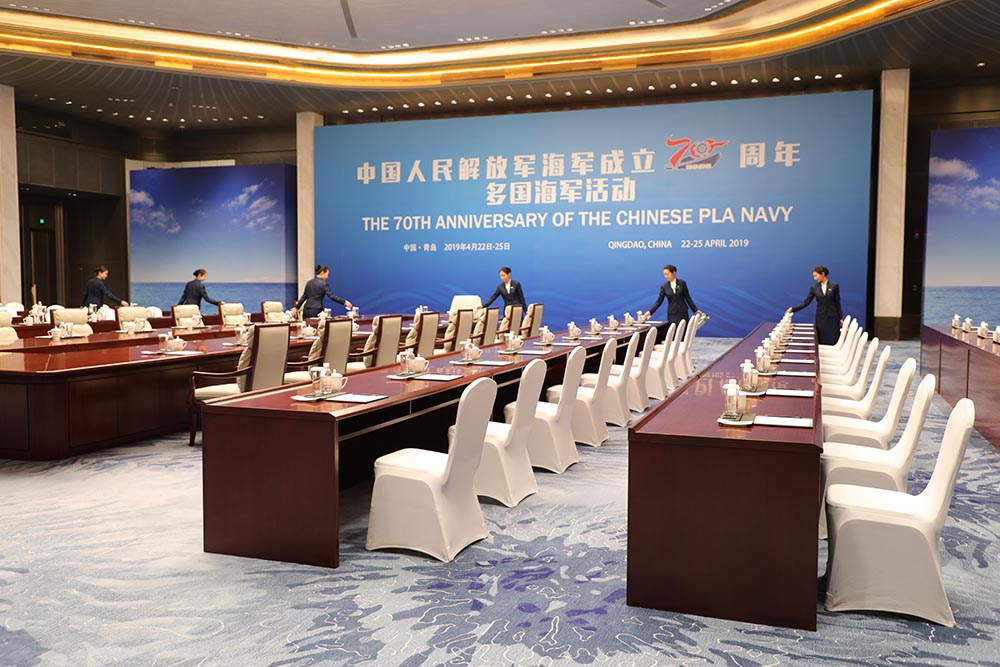 In the face of the sudden outbreak of new pneumonia, the conference center has formulated a scientific work plan and Emergency Plan for the prevention and control of the epidemic situation after the venues are opened, combined with the actual situation of the venue, the special enterprise epidemic prevention handbook and Epidemic Prevention Safety Pledge Book are formulated. Meanwhile, the standardized and convenient admission procedure for the large-scale conference is introduced, and the organizers are assisted in formulating multiple admission schemes.
June 9-10,2018 the Shanghai Cooperation Organization Qingdao Summit was held successfully at the Qingdao International Conference Center. The service team presented the world with a business card of "Qingdao Service" . In order to enhance the brand value of "Qingdao Service, " the Qingdao International Conference Center has carefully selected 9 high-quality, high-looking fresh graduates from more than 100 interviewees, they will eventually be in high-intensity training and high-density actual combat exercises in the "Metamorphosis Rebirth" , for all-round Youth Services brand add a beautiful blue scenery!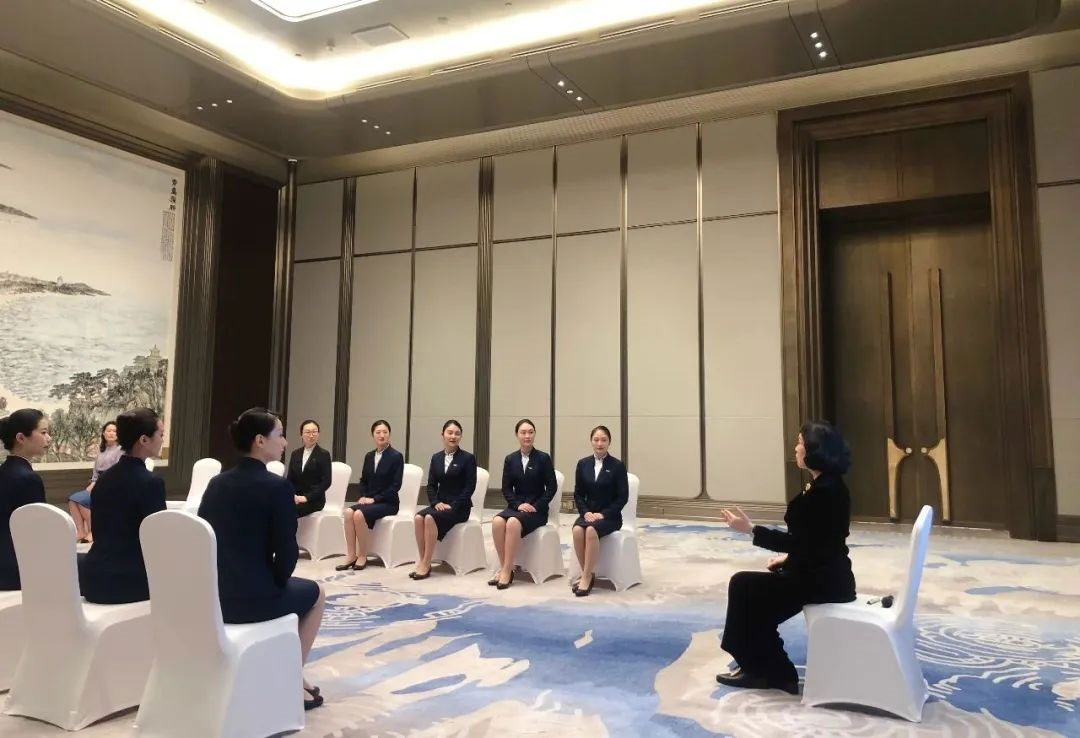 As the city card of Qingdao, the Qingdao International Conference Center has realized 5G coverage of the venues, and has continuously deepened and expanded online service products in response to the conference organizers'meeting needs, developed a variety of more convenient and more detailed custom-made program of the exclusive wisdom of the exhibition. With the help of the experience of the "cloud-based meeting" , the JCGA will help Qingdao to turn the meeting into a "cloud-based meeting" to write a new chapter of reform and create an all-dimensional, multi-sectoral, deep-level "two-line integration" of the meeting economy model.